Showman Sphere:
www.ShowmanSphere.com
Riding on our "Brand Philosophy", "Showman Sphere" uses strategic problem-solving, innovative thinking on management and leadership, and pragmatic insights about people and organizations to help our clients shape strategy, improve operations, and achieve desired objectives
At "Showman Sphere", we offers marketing strategy consulting services that lead to transformational marketing strategies for brands, products, and services, as well as increased sales and profits. Our services apply to both B2C and B2B marketing consulting projects
We derive strategy-led content coupled with insights to guarantee effective and eye catching solutions. Our strong focus on the overall marketing objective ensures result-oriented solutions. We ensure that the brand strategy is the yardstick for all creative and concept, and our high level of integration means no gap between concept and the execution
A Venture Capitalist and an Entrepreneur by Heart…
He started his journey in Business of Advertising and Communication way back in 1994 after completing his Masters in Business Administration [MBA].
Over last 2+ decades, he is known in Advertising and Show Business world for Creating Brands, Developing New Ventures and selling Identities/Equities against Great Returns.
Some of Prominent Brands/Companies developed and Capitalized for profits in past are The BTL Lab, Showman Communications Limited, AdWorld, Rangshilp School of Performing Arts, Studio 18, Phoenix Duo Matrix Communications Pvt Ltd, PDM Realty Pvt Ltd…
Recently he started a new Concept of Acquiring Equity in new Startups through his Innovative Business Solution based Program called "EQUITY4ADS". This program helps startups to build their Brand and fulfill their Go2Customer Business Strategy, Advertising, Publicity, Events and PR needs without any outflow of Revenue against Exchange of Equity in their Startup.
He aims to achieve a target of Acquiring Equity in 100+ Startup over next 5 years under Equity4Ads program.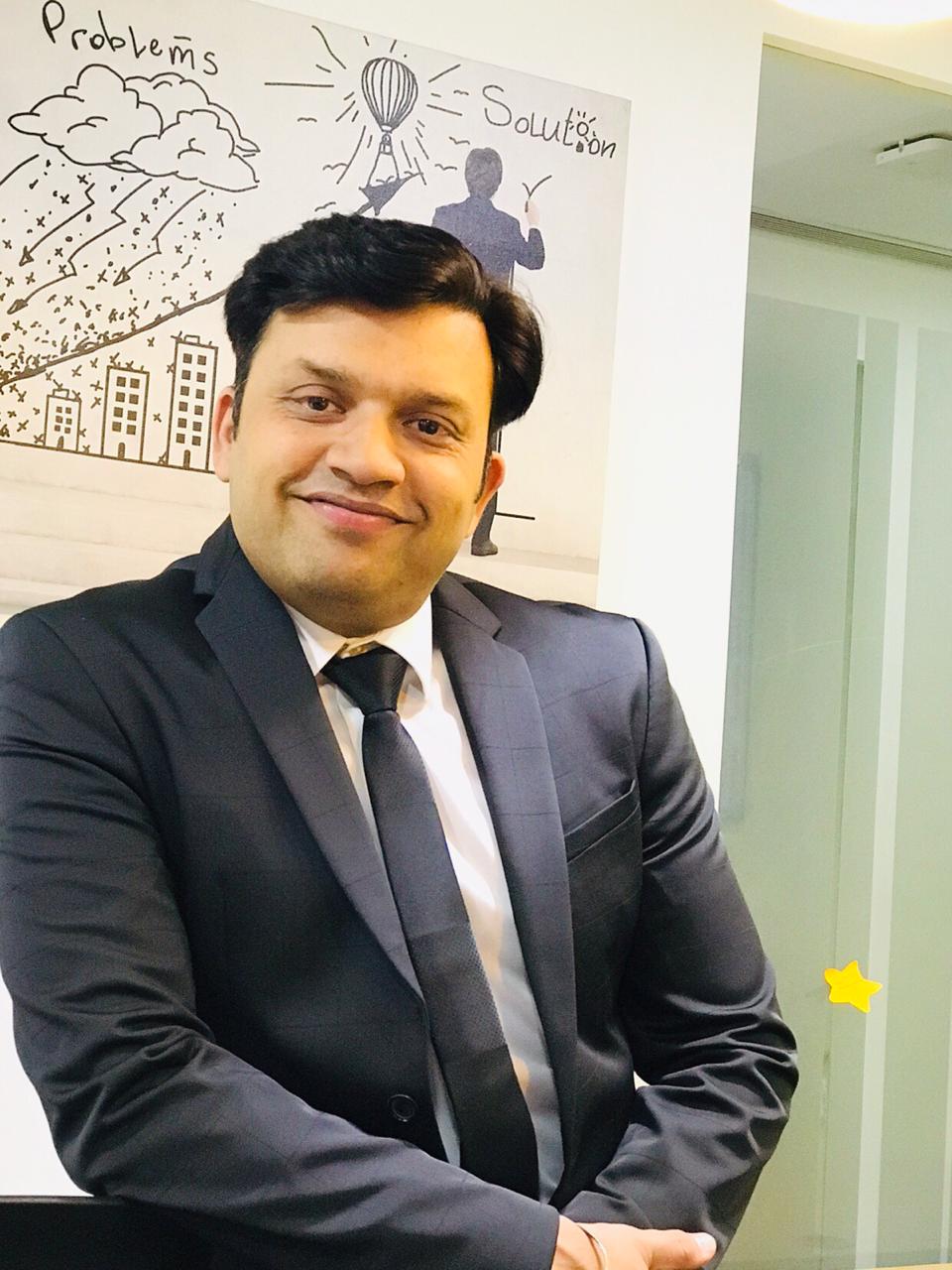 His Journey starts as a carrier in Civil Engineer way back in 1981.
In 1984, his Entrepreneurship instincts motivated him to joined family business of Outdoor Media & Advertising and was running this for almost 1 decade as a successful Advertising Professional and Serviced many fortune 500 Brand Accounts in India.
His eagerness for challenges and Exploring New Opportunity makes him settle in Canada in 2003 and in 2005, he Established his own New Venture of Gujarati Newspaper as "Gujarat Express". And further he Started "Sunday Ko Funday – Gujarati Radio" on several Radio station like 1320 a.m & 1650 Cina Radio.
His Media Ventures are running successfully as Gujarat Express Newspaper since 2005 & Namaste Toronto Radio – Monday To Friday apart from Weekend Gujarat Express Radio on 1350 CIRF Radio station.
In 2005, he started "Chhel Chhabilo Gujarati Cultural Club" and till date founder President of said not for profit Organization which have more than 1250 registered members. Also In 2007 to 2010 was the Vice President of "Gujarati Business Association". In Chhel Chhabilo Gujarati cultural club organized many social & cultural activity which got several certificates of Appreciations from Federal Govt.& Provincial Govt.s through various M.P.'S & M.P.P.'S.
Further he is a equal share holder in Resonance World Inc, Settler Canada and is President of Federation of Canada India Commerce & Industry.

News Paper – Gujarat Express – Canada